09.28.2017
Learning that you have a terminal disease at any age is heart-wrenchingly difficult, but for a young kid trying to grasp the reality of not having a normal childhood… it can be nearly incomprehensible. It was exactly this knowledge along with the touching stories of countless children diagnosed with brain cancer that led The Pediatric Brain Tumor Foundation to make a call to action, with a slightly less conventional approach.

In partnership with RPA Advertising, twenty well-established animation studios lent a helping hand to create their own short film, each touching on a different aspect of living as a child with cancer. Honored to be asked to join the cause, Psyop leaned on cheery animation, lovable 2D characters, vivid colors, and an encouraging message to bring "How to Help Your Brother or Sister" to life.

Among the small but mighty team on this project was one young, talented one-man-show by the name of Devon Manney. Despite the small window of production time, technical challenges and speedy fight to the finish for the "Imaginary Friend Society" unveiling date, Devon sat down to discuss just how this was made possible in the end.

What initially drew you to the project?
Devon Manney: "Well oddly enough, just a few weeks prior to hearing about Imaginary Friend Society, I had just completed my first ever project for Psyop. Before I knew it, they were calling me back with this opportunity to animate a cute little 2D children's film, not to mention for such a great cause, so of course I was game to come back on board for more! Beyond that, it was just sort of a known fact that we had all this creative freedom from the client and agency, so I knew I'd be able to take the vision and run with it however we really wanted to. That's always so exciting, because it doesn't always work out that way in the advertising world."

What was the inspiration for it's overall look and feel?
DM: "It all started with our director Jack Anderson sharing things he had collected like visual references and storyboards to propel the character design and animation along. Then Bailey Hoback rocked through drumming up the full character designs in just a few days! From there, things like color themes, shapes, and backgrounds came into fruition and we got to work on making them all come alive. Basically we just didn't want to lose that feeling of light-heartedness and simplicity throughout the film… The point of this is to communicate with children who are having a tough enough time understanding what's going on, so we needed to be on their level in a way that translated as our characters simply talked to them as their fun and vibrant friends."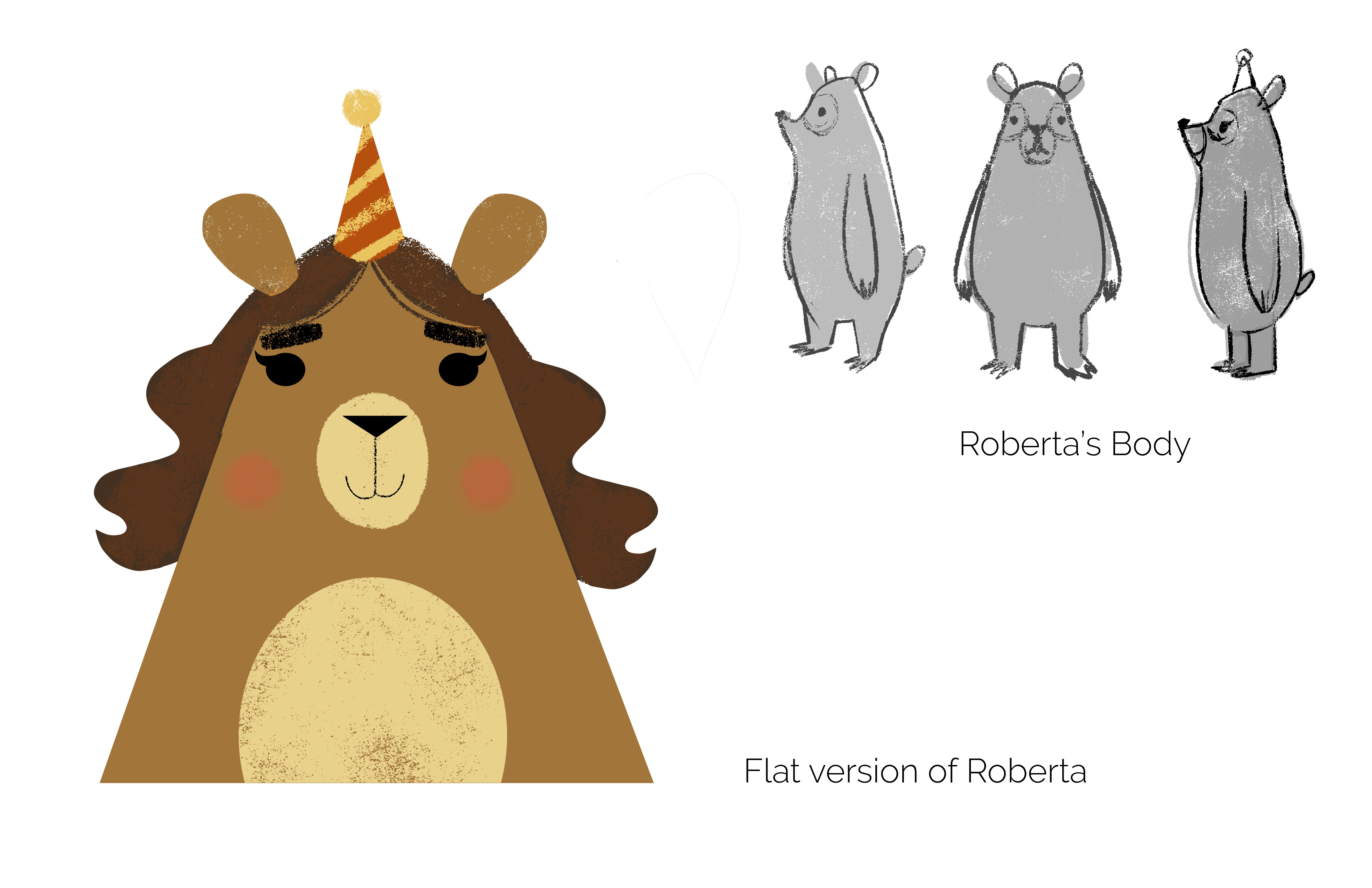 What was the biggest hurdle to overcome along the way?
DM: "Besides the extremely small window of time we had from start to delivery, I think it was the extra components we added to the project that proved to make things a bit more challenging… a bit more technical. Among the twenty studios involved in Imaginary Friend Society, Psyop was the only group who also threw in an interactive element for the kids to play around with after watching the standalone video. Serious props to Charlie Volpe who made the interactive experience work and in such a small amount of time. I mean, we were still finishing making tweaks to characters and switching things around, meanwhile Charlie was continuously able to roll with the punches without compromising how his component functioned."

What was your most important goal or hope for the outcome of "How to Help Your Brother or Sister?"
DM: "Basically, everyone on the team worked from the understanding that living with cancer is complex for adults to grapple with, but for kids it's on this entirely different level. I looked forward to seeing how we could broach the topic of cancer and break it down in a way that could help these kids process their emotions and relationships with family around them while going through this time. Knowing what an amazing cause Imaginary Friend Society was on top of it... that we had this opportunity to work with a purpose… and every decision we made would be for this deserving, unique audience… I was just excited to come into Psyop and be a part of it. Whatever small bits that we could create to help brighten a kids day, that was the main driving force and goal for this."
What made this project stand out from others you have worked on?
DM: "It was nice to work on a project where everyone had true creative control and got immediate feedback. When you don't have to go through a hundred opinions just to come to one concrete decision, you're pretty allowed to create and collaborate in this refreshing, open space. Like I mentioned earlier, the entire process was so fast-paced but to be honest, there's something freeing about that because it forces limitations on you to make stronger workflow decisions in light of the time window you're faced with. We had to keep it clear and concise the whole way through because our only choice was to streamline the process. As a result, that helped us to stay on track with the overarching goal of simplicity, which I do think translated exactly how we hoped in the final product."

What was your most memorable or rewarding moment?
DM: "It wasn't so much one single moment, but the overall memory I'll always have of the amount of faith Jack Anderson and the producer Amy Martz put into myself, Bailey and Charlie to make this something special. Knowing people are rallying behind you and confident in your talents always helps to embolden the creative process to a point where you truly feel that you can run with your inspiration and let it flourish into something. It really was genuine team work because everyone knew what we were working towards, so we each had a voice in contributing and that voice was always heard. For someone who hasn't been around Psyop long, they made me feel at home and confident in what I could bring to the table as an individual artist. When you have an environment like that, you find yourself excited to solve problems with creativity, and this tight-knit team is what made all the difference. I hope I can do more of this in the future because it showed me firsthand that 'commercial' work can still be meaningful and beautiful."
On the morning of Saturday September 24th, The Pediatric Brain Tumor Foundation launched the official "Imaginary Friend Society" website where anyone can go to watch all twenty touching films, and learn more about what they can do to help the cause. All too perfectly timed, that Saturday the 24th also served as the Starry Night 5k Fundraiser date held in Los Angeles. Deep in the nooks of Griffith Park, hundreds of participants showed up in support to run, man the race booths, and screen every animated film for the attending children in a nearby movie-theater-style tent. To conclude the evening, countless lit lanterns were released into the sunset hills in tribute to children who have fought and continue to fight this illness.
To learn more about the incredible work The Pediatric Brain Tumor Foundation continues to do surrounding Imaginary Friend Society, visit www.ImaginaryFriendSociety.com